Wishing All of You Happy & Prosperous Ganesh Chaturthi 2019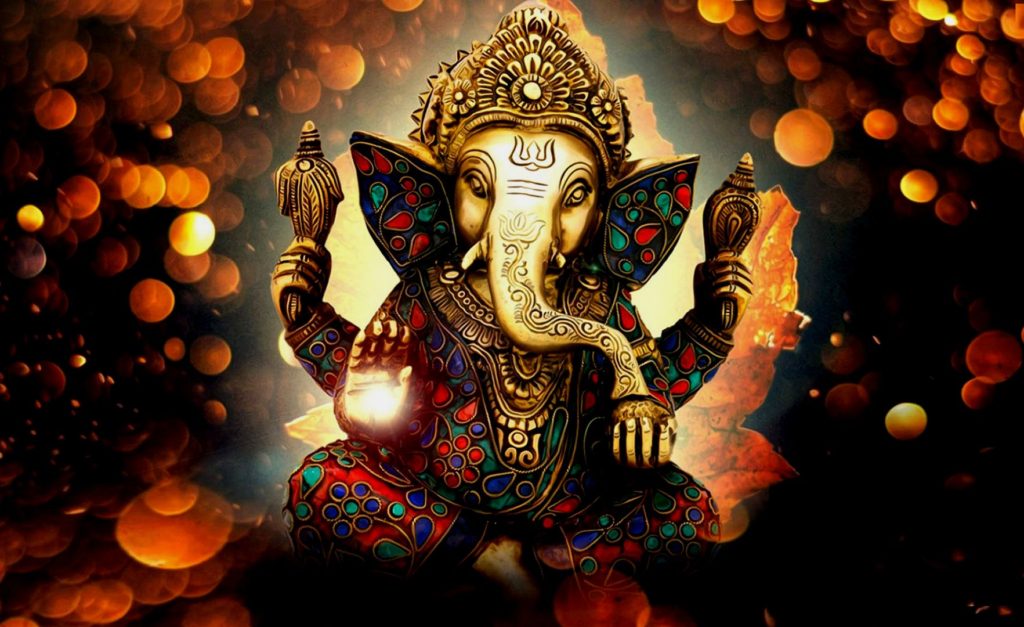 Hello Readers !
Have taken a long span for the post ..sorry to those , who deliberately , un-deliberately known to this web-link. Even if you , don't remember or not aware with this blog . Then also it will go perfectly fine in this festive season … the season to celebrate , cherish and to emblazon .
The city , yes the financial hub of India and a historic city of fishermen Mumbai – the Amchi Mumbai , celebrating the great annual Indian festival – Ganesh Chaturthi 2019. The festive aromatic atmosphere surrounds the citizens of this city all along. The energy level of every individual exponentially and comparatively high . Inspite of low and heavy rains , all the pals moving boldly for pandal (God premises during celebration) hopping .
I am almost 24 months old now in Mumbai , and sometime I think that , its just few days back , I landed here …it's like time is again behaviorally disciplined and deliberately cruel and giving no chance to me , to just think or to recap of my last few months here.
Everything in this universe has its own inherit-ant feature. So the city also having something in the form of its fast paced lifestyle and long complex travelling network etc. Sometimes all these things seems magical and also massively managed that , the Mumbai has built itself in such a way to deal with huge diversified population and their livelihood. One can also feel this fact out of her/is faith on God, Goddess & many pilgrims who finally evidenced Mumbai for long . Mumba-Devi the mother of Mumbai , Siddhi Vinayak the father of Mumbai , Haji Ali – the saint who traveled long and found Mumbai as a destination and a place of peace , Gurudwara Punjabi Sabha Powai , the famous Mahim Church are some mark of faith and believe of the people living here  
Oh …, please wait its nature interruption …
and must be respected and honored
at the late evening of 2nd September 2019 , when we were evidencing the heavy rainfall … ya , it was the forecast , but somehow , the forecast got deviated , by GOD's plan . No worries …… typing will continue … after life gets normal here ..
sometimes , interruptions proved to be correct and sometimes , it brings a long wait in everyone's life's !
its just a quote .. let it pass swiftly while reading ..
being human we can't understand everything happening around ..
as we must try to accommodate , with our weaknesses
I Started …again on 4th September 2019 evening after the room arrest type of rain for last 3 days almost. Now , the rain is low and almost vanished in south Mumbai , ya , I locate it through by saying , I am near to the Sealink – Bandra-Worli Sea Link , among-st one of the many pride of Mumbai and the Mumbai-kars !.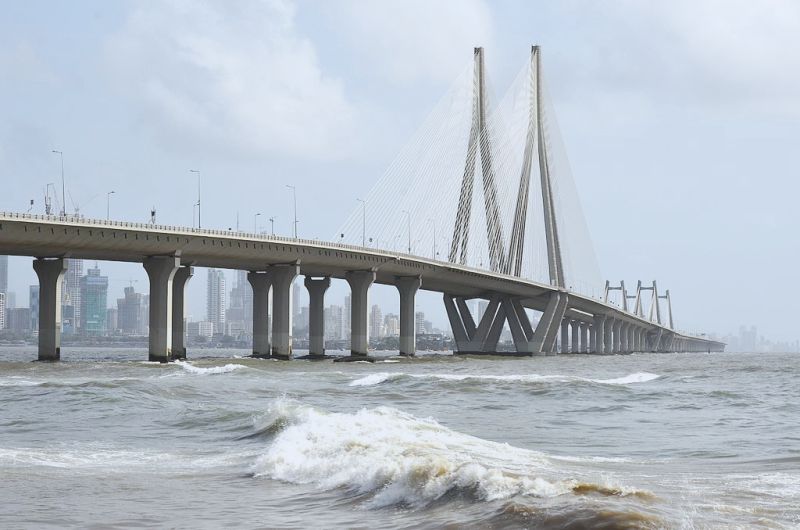 I take this  as an en devour and the foresight thought of group of people , who decided to built this link , I would have been more happy and be into the celebrating mode , if this link would have been built from Mumbai to Dubai ….hey just chuckling …and not challenging the engineering .
But I , do thing in the fashion , the great Indian Leaders ' are thinking these days , why not we can have the bullet trains from Mumbai to Dubai ….:-) . One dynamic political human mentioned , few days back , whats the need to have bullet train from Mumbai to Ahmd ? I think that goes , well considering the fact and other flaws available in other states of country .. any ways these are commercial topics and must me catered during prime time and in news rooms …it doesn't bother anyways to Mumbai-kars  as they are cool in summer , winter and in this rainy season as well !
It's now 8:57 evening of 5th September 2019 , and again some cyclonic effect can be evidenced now at this moment , while typing ..the breeze is crossing through me .. and trying to put its mark , through goosebumps , an intrinsic gift of GOD , embedded in all ! As , I am placed in more than 75 feet above the ground …and the ground is now being flooded.
It's a consideration of love along with the pain , that , in spite of too many hurdle and hindrances , bit it natural or humanly created . Mumai-kars (here I consider all living in this city , yes the diversified mob ) are efficient enough to dealt with every situation .
Writers ! Should be neutral – this is a professional decorum !  and the community should respect this . But we have writers in our history , who turned beggar for their passion and work . So being as a writer , one should definitely , accommodate his/er instinct based on the natures call .
Anyways ….however the rain is again here on 5th September 2019 evening , but I can mention something , which is of last day , when we had some recess from heavy rain happening from last 2.5 days , in the eve of 4th September 2019.
It was commendable the act and the attitude of Mumbai-kars during the recess period . And those act and facts are the intrinsic behaviour of people of Mumbai , I do believe it's not correct only with the Mumbai-kars , but with the people of every place , states and culture . When they celebrate their annual biggest festival for which , they are known for and when they face some natural hurdle and after that when they see some chance to bridge and celebrate out of such hurdle . I may mention this …. chance pe dance ..oh its just a slang ..a friendly one .
Yes as the rain vanishes and the old fashioned sound of band and the group of people crept into my ears .. surprisingly and in some fraction of seconds , I identified these as a band know as Tasha Party.
Whatever one will mention about them (the band Tasha Party , may be know as other name in other parts of India) will fall less in words if you are nimble enough to evidence some of there intrinsic and the learned traits , of the band members , who normally join the band , with diversified ethnicity and culture ….just for something called life and livelihood .
I remember a days and a guy passionate about the music and his absolute endeavour to be something special what , we call it today as Tasha Party. I am not sure that , everyone know this band by ..the same name as I know ? But , there are something in this band , which attract people from every sphere of life , bit it a child , an adult or a old person remembering his old young days ,,…in the tune playing far away ! I have also seen people in the traffic signals , staring to the band guys …. who were massively and by heart , were engaged in playing the songs for their master's (the person who hired them temporarily) .The music has now a days become an easy affair and also which has lost it's sense …. as like aaj dil hai paani paani paani  an all …
Anywayz , jokes and chuckles apart , and as a part of this band , I would like to mention , that , the guys , who were in this profession of showing their skills in Tasha Party , were and are not well of still today. Some of them are unable to fetch their living through there passionate hobby , what kind of hobby is this ? If you are well of and reading my texts somehow , by fluke , the you might have seen , simple guys ….with very odd faces ,,playing some great and antique musical instruments ….yes , Maracas , is one of them :-).
I interacted , with a guy , who was playing Maracas , in a wedding occasion , where , I was invited as guest , and just out of my curiosity . I connected , with him for his well being . It was fine February evening of eastern part of India …and the guy was well dressed above his own woollen attire , which was being provided by the band owner. The gaudy dress , giving him a manly effect , in-spite he was at his forties but skill-full and experienced for the band. And , after the session , when I asked , his name (during the time when band's members get some release for refreshments) then , he uttered his name as Rashul Kaa ..urf raja bhai , while throwing some water out of his mouth with the plastic glass in hand … !
Ya they are thirsty in real sense , even in the month of February ….hope all of you can , have the intrinsic sense of my word what I, mean to say ? They are low in monetary term's , but its ironic . Why the seasonal workers in India are treated like this ? I consider Pandit's of India in this community as well . Every now and then they try to manipulate and preach something just beneficial to them. In such cases , where knowledge become a patronage of a particular community , then , we as a social being must be aware of the things …which are not completely correct ?
Anyways , it seems , I got diverted from my own topic of Tasha Party ….
As he just taken half of the sweet , given by the master and out of that also , he tendered the fraction of piece to a teen , who accompany him since evening ..in some expectation of a nice evening. He was his daughter's son , whom he called Raahat. Raahat was a child of nearly having the age of close to four years. He is now fatherless . So his Nanu , (mothers father) take care of him . And Rashul , always try not to keep him aloof from his sight .
In winter , emotions flow faster than any season 
As you need the warmth of love always ! I knew that , and collected some of their smile , and words in spite we all were surrounded in the marriage function , where mob was active and aware about , who is interacting with whom .
I will continue .. soon , some unavoidable interruptions …..
Wish All of You Happy Ganesh Chaturthi , Once Again ! 
God Bless All of you !
By Graces & Wishes Jsssdn 🙂