"Reviews – are based on the character's playing , the lead role ,with their antagonist and supporting roles in a movie or a play.The director,music director and lyricists are some back screen faces, who sketch the boundary line , where & within,the story revolves & destined towards the end ".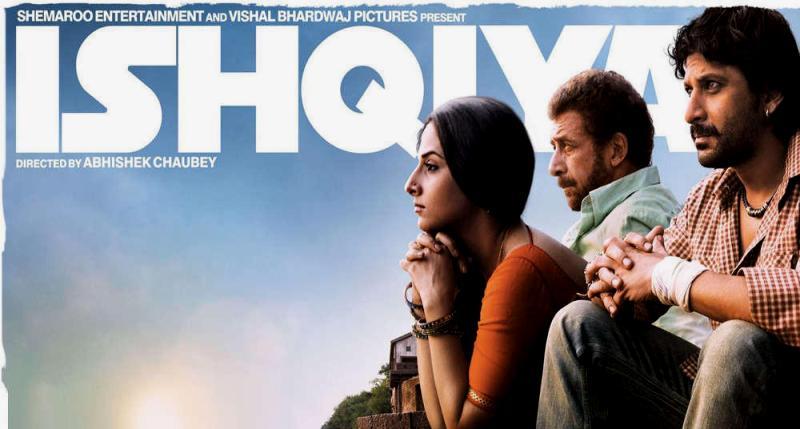 The decadal – difference between , the `trinity in the play – as portrayed in the movie, define the approach of the movie lead characters, towards their life.With the presence of  all time element -Love , in the movie, with the present era touch,which basically defines a hunting for the best & the secure one will definitely excite the viewer's of , two different strata. As the writer has perfectly managed to, imbalance the life of two lover's, of one point,belonging from two different age group irrespective of their profession.
The crew has already managed the viewer's from different age group,in the first point session. The presence of Nasiruddin Shah, Divya Balan and Arshad Warsi – can easily ensure the project above the break even.But the end of the story may be a great role to play in terms of mouth piece advertisement.Which will definetly decide the banner age – near malls & multiplexes & the ticket picker's for the next 15 days.
At the same time,the presence of sufi touch in the songs of  Ishqiya` by Gulzar, Vishal,Rahat Fateh Ali Khan with other singer's-will definitely turn the young soul for the picturization of the same And will add little more in the revenue bucket.
And finally if things will go good,then, crew will say -all iz well
And if not then,they will,say, we have been fooled ! 
But I must say – on behalf of all
Blogger to abhi Baacha hai ji 🙂 
For all my gustak writing !
Gud nite & Tc …now say…!
My Wishes 🙂