---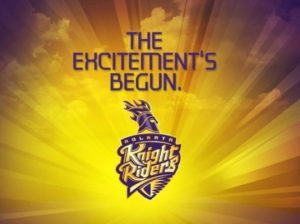 "The Khan decision of retaining the team ownership seems better after 2/2 score in IPL 2010. Today the outstanding performance of team and the owner's vision of re-establishing the team, running parallel to each other. The score string will further decide the the valuation of Kolkata Knight Rider's as a sporting brand".
---
The short term plans for the game and the long term strategy for the existence , are some of the key areas, where every, #IPL team owner are applying their skills , irrespective of their know how about the cricket .The mantra and slogan are simple-with some hidden complexities, that is "to win & to keep on winning". At the same time promotions – created a notional corridor for the new aspirant – those who were not the part of the game , few years back. As a result the mass involvement can be easily evidenced for the IPL festival in India every year.
This kind of economic activity will definitely not bring long term prosperity in terms of mass welfare. But, if cricket has got a new dimension in India – through this kind of short term tournament with heavy budget,then I think – we are also ready to welcome some young & talented players too, as nothing exists forever.
The far view of Eden Gardens Kolkata, when I & Harish was exploring the city, he is one of my peer from Bangalore presently in the city. Sorry dude I talked about you, now my follower will like to meet you, through this blog, so don't forget to comment & if you will avoid comment, then I will post a big picture of yours … Oh ! don't get angry just kidding after winning.
By Graces & Wishes Jsssdn 🙂